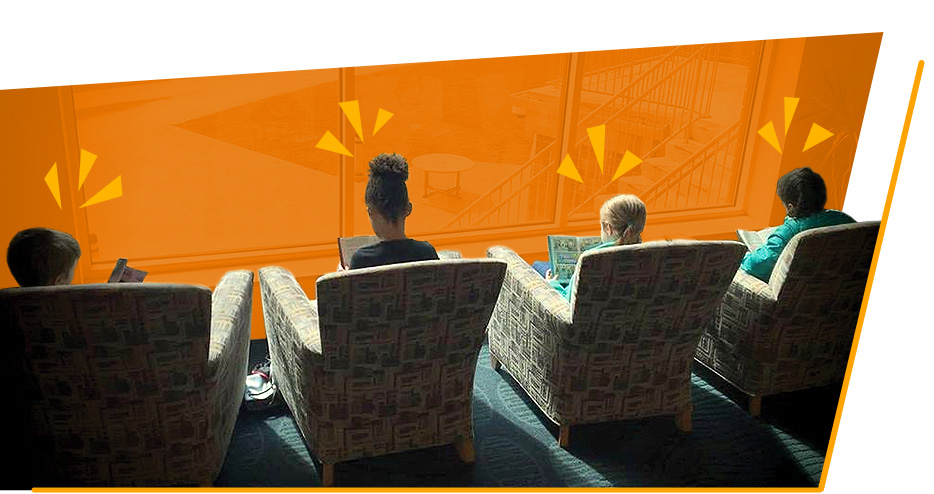 Get pumped! There is so much for you to do and see at the Library!
Find your own squad doing fun things at our many events. Get crafty making cool creations and techy with devices. Play video games, build Lego designs, and more! Find books selected just for you. Plus, friendly staff are always around to point you in the right direction for homework, school projects, and more. Borrow your favorite movies or music or stream them from home for FREE. You can even borrow video games!
Featured Tween Resource or Event
Find what you need to succeed with your homework – with help from our specially trained librarians. We're here to help you get unstuck!
Upcoming Events for Tweens Sign Up for our eNewsletter
Stay up-to-date with all library news and events by signing up for our eNewsletter.