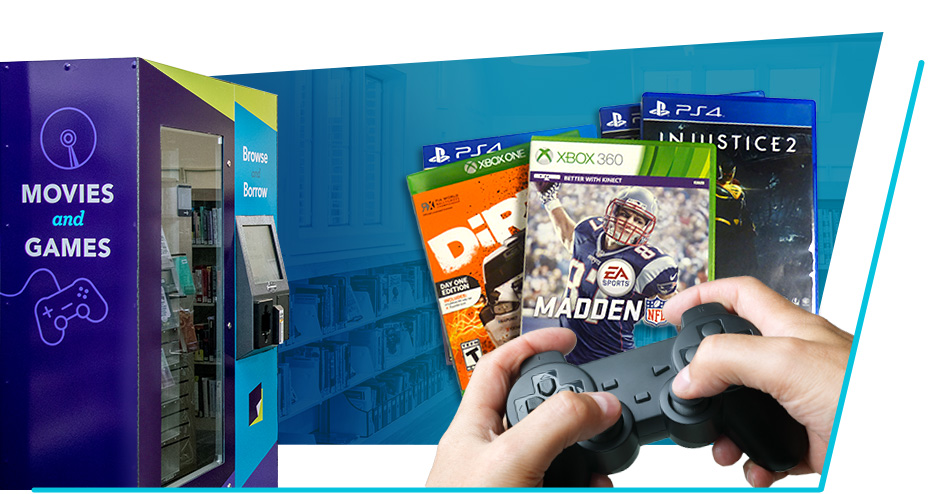 Shoot with LeBron James in NBA 2K, smash villains with your Hulk fists in the LEGO® Marvel collection, build the ultimate Madden team, strike at enemies with your lightsaber, play out-of-this-world soccer with rocket-powered vehicles, or go old-school and prove you've got all the right moves to dance away the competition! Heat up your console with these and many more video games all yours to borrow for FREE.
Available at Media Box Locations
Movie lovers and gamers, borrow from a free vending machine of DVDs and games at the the following locations with your Library card.
See available video games at media box branches
See available video games at media box branches
Video Game Design Resources
Browse our Comics & Graphic Novels
Are you tired of your little brother losing your comics? Don't Hulk SMASH, we have thousands of issues available at the Library or online.
View our Teens Page
Your Library card is a ticket to FREE fun! Stream music, movies, and eBooks. Find video games. Create cool things while making new friends! Sign Up for our eNewsletter
Stay up-to-date with all library news and events by signing up for our eNewsletter.