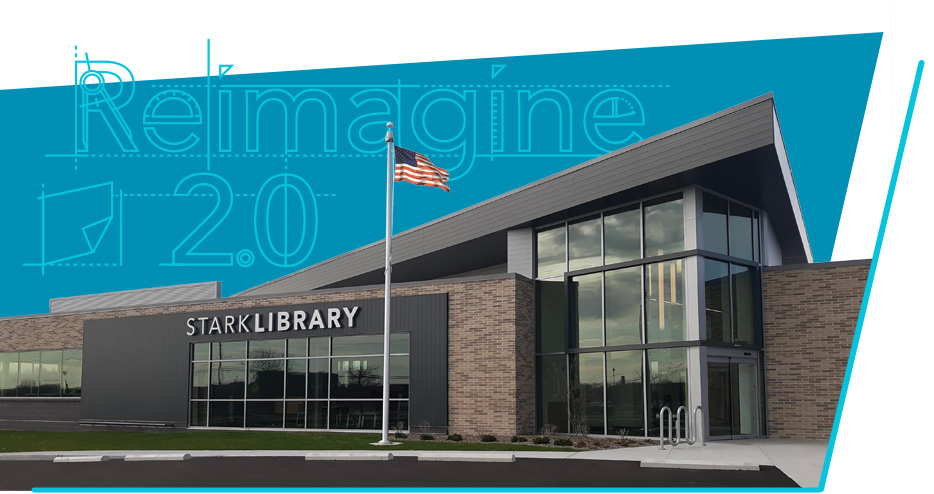 Doing Business with the Library
Stark Library is one of the nine largest library systems in Ohio – serving the community with ten library buildings, a large fleet of bookmobiles and delivery vehicles, and 24/7 services in several brick-and-mortar locations and our online digital services.
Stark Library is committed to strengthening the community by advancing literacy, connecting people, and encouraging exploration. We envision a thriving, literate, and equitable community.
Re|imagine is our commitment to invest in our community by properly caring for our buildings and facilities, to serve our patrons with excellence in the 21st century.
Upcoming Bid Opportunities
Request for Qualifications (RFQ) | Architects
The deadline for submissions for is April 3, 2023, at 12:00 noon. Please submit five copies of the proposal to:
Chris Butler, Fiscal Officer
Stark Library
715 Market Avenue North
Canton, OH 44702
Request for Proposal (RFP) | Construction Manager at Risk
This will be posted in the upcoming weeks.
For questions regarding either of the submissions, please contact Chris Butler, Fiscal Officer.
View Our Mission
We are dedicated to helping to build a thriving, literate, equitable community. Take a moment to read about our mission. Sign Up for our eNewsletter
Stay up-to-date with all library news and events by signing up for our eNewsletter.