Oct 17th | 6:30pm - 7:30pm

Canton Palace Theatre

Nov 16th | 6:30pm - 7:30pm

Canton Palace Theatre

Feb 13th | 6:30pm - 7:30pm

Canton Palace Theatre
Life-changing insights, laughter, learning something new, becoming inspired to tackle the world… These are just a few of the benefits people describe after attending our acclaimed Dr. Audrey Lavin Speaking of Books Author Series at the beautiful Canton Palace Theater.
Since 2016, the Library has brought authors of every genre and background – both up-and-coming and well-known – to meet patrons for FREE. The series is designed to foster community engagement with lively and, at times, challenging conversations. Each bestselling author speaks about their book, followed by a wide-ranging question and answer session.
The series is named for accomplished Stark County-based author, Dr. Audrey Lavin, who is also known internationally for her work in the field of education. Dr. Lavin is a devoted Library supporter and founding member of the Friends of the Library. Her creative talent, knowledge, and devoted service inspire all of us.
We can't wait to see what the future brings, as this popular series continues to make a powerful impact on our community.
This series is named in honor of Dr. Audrey Lavin, our own local "celebrity" author, a globe-trotting academic, a champion of writers, and a tireless supporter of the Library.
She has shown unwavering support for the library mission as a Friends of the Library volunteer and by serving on the Library's foundation for many years. Her commitment to the Library, education, and the art of writing makes her the perfect inspiration for this collection of acclaimed authors.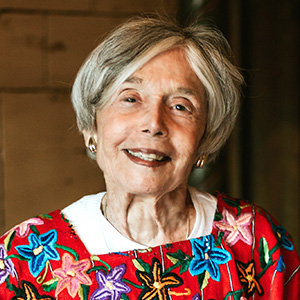 Sign Up for our eNewsletter
Stay up-to-date with all library news and events by signing up for our eNewsletter.