Previous Speaking of Books Events
October 17, 2023 | 6:30 pm | Canton Palace Theatre
"Every single parent teetering on poverty does this. We work, we love, we do. And the stress of it all, the exhaustion, leaves us hollowed. Scraped out. Ghosts of our former selves." – Stephanie Land
With the support of the Domestic Violence Project, Inc and United Way of Greater Stark County, Stark Library presents Stephanie Land, author of the New York Times bestseller, Maid: Hard Work, Low Pay, and a Mother's Will to Survive.
Stephanie recounts her struggles living below the poverty line as a single mom, working minimum wage jobs, and navigating a bureaucratic nightmare. Her book became an instant success and inspired Netflix's most-watched limited series ever, Maid, starring Andie MacDowell.
Stephanie sheds light on how domestic violence, unlivable minimum wages, and high housing costs worsened her plight – and how they impact people throughout the country. In Canton, 35% of children under the age of 18 live in poverty.
April 27, 2023 | 7:00 pm | Canton Palace Theatre
Dylan Dreyer is the host of "Earth Odyssey with Dylan Dreyer," the winner of 3 Telly Awards, which airs Saturday mornings on NBC. In addition, she also co-hosts a weekly radio show "Off the Rails" on Sirius XM with fellow TODAY co-hosts Al Roker and Sheinelle Jones.
Throughout the years, Dreyer has reported live for NBC News from some of history's worst storms, including Hurricane Harvey, Boston's record-breaking snowfall in 2015 and the North American polar vortex of 2014. She was also a part of the network's extensive coverage of the 2018 Winter Olympics in PyeongChang.
Dreyer joined Saturday TODAY in 2012 from WHDH-TV, the NBC affiliate in Boston, where she served as the weekday morning meteorologist on "Today in New England" since 2007. In 2008, she was named Boston's Best Meteorologist by Improper Bostonian magazine. From 2005 to 2007, Dreyer was the weekend meteorologist at WJAR-TV, the NBC affiliate in Providence, Rhode Island and from 2003 to 2005 she was the weekend meteorologist at WICU-TV, the NBC
March 9, 2023 | 7:00 pm | Canton Palace Theatre
This next author's name was once synonymous with Hollywood's favorite "bad guy". Over the years, Danny Trejo has portrayed villains in dozens of movies and TV series, from Heat, to the From Dusk till Dawn trilogy, to Desperado. His prolific career in the entertainment industry followed an atypical road to success, from years of imprisonment to helping troubled youth battle drug addictions, from acting to producing, and now on to restaurant ventures. Mr. Trejo joins us to discuss his new cookbook, Trejo's Tacos, as well as his biography, Trejo – My Life of Crime, Redemption, and Hollywood. A Q&A and book signing will follow.
In Danny's youth, he joked to his mom that he would one day open a restaurant, and  a few arrests and over three-hundred movies later, that dream finally came true. Trejo's expanding restaurant empire includes Trejo's Tacos, Trejo's Cantina and Trejo's Coffee and Donuts. In his new cookbook, Trejo's Tacos, Danny shares 75 of his favorite recipes – from his award-winning tacos to his signature donuts –  along with behind-the-scenes snippets of his fascinating life.
February 16, 2023 | 6:30 pm | Canton Palace Theatre
Danni, a woman who found her passion swimming with a shark, aptly tells the stories of women who risked much to change the world in her book, Bold Women in Science: 15 Women in History You Should Know.
The TV host and marine scientist is dedicated to ocean conversation AND encouraging kids to make an impact studying STEM. She is well-known for her on-screen work in projects such as Untamed Science, Xploration Nature Knows Best, and Mission Unstoppable. She cofounded the non-profit Big Blue & You as part of her mission to protect the oceans. Join us for an uplifting night. A Q & A and book signing will follow the discussion. Books will be available to buy.
November 29, 2022 | 6:30 pm | Canton Palace Theatre
With decades of food writing and successful TV programs under her belt, Nigella Lawson has become a household name around the world. She joins us to discuss her new book, Cook, Eat, Repeat – which has now joined her list of 12 bestsellers. Q and A and book signing will follow.
Nigella writes of her favorite comfort foods, sensations, and kitchen-inspired memories. In a down-to-earth style, accessible to advanced, as well as beginning home cooks, Nigella highlights dishes that bring pleasure - like lasagna, fried chicken sandwiches, and salty, chewy chocolate cookies. Yum!
Her cooking methods have remained consistently reliable and relatable throughout her long career. Nigella considers herself a home cook and that is how she writes, "I'm a complete klutz, but you don't need dexterity or professional skill to cook food that tastes good."
Come spend an evening as Nigella shares food stories and recipes, many tested in her own kitchen as she was quarantined during the pandemic. You will enjoy her tales of kitchen escapades and of bonding with friends and family over meals, as much as hearing about the food itself! Nigella Lawson's book will be available for purchase: Cook, Eat Repeat: Ingredients, Recipes and Stories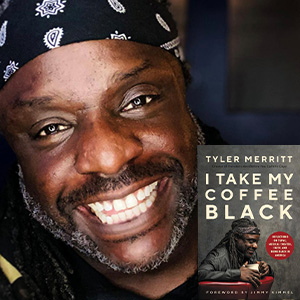 October 18, 2022 | 6:30 pm | Canton Palace Theatre
Tyler Merritt is an actor, comedian, viral sensation, activist, & founder of The Tyler Merritt Project. He joins us to discuss his book, I Take My Coffee Black.
Tyler tells hilarious stories from his own life as a black man in America.  As a 6'2" dreadlocked black man living in the South, Merritt is well aware of stereotypes and their potentially dangerous consequences. In response, Merritt has devoted his creativity to bringing his ethos of "Love. Learn. Create." to life through his words and videos as part of The Tyler Merritt Project. Merritt takes his audiences along with him on a journey of contradictions: at turns both funny and sad, mysterious, and relatable, commonplace, and dangerous, he shines a light on "full-spectrum humanity" (The New York Times) that makes an impactful and relevant message.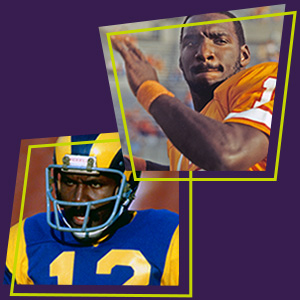 Black College Football Hall of Fame Speakers
September 1, 2022 | 8:00 pm | Canton Palace Theatre
The founders of the Black College Football Hall of Fame – along with historian Joe Horrigan – join us to discuss their contributions to football. James Harris became the NFL's first African American to start as quarterback, to be named to the Pro Bowl, and to win an NFL playoff game. Doug Williams was the NFL's first African American quarterback to start and win a Super Bowl, where he was also the first to earn the Most Valuable Player honors. Joe Horrigan retired after 42 years with the Pro Football Hall of Fame and is regarded by many as the foremost historian of professional football. We hope you join us to welcome this gridiron trio to Canton.
June 21, 2022 | 6:30 pm | Canton Palace Theatre
Jamie Ford joins us to discuss Hotel on the Corner of Bitter and Sweet, his debut novel that spent two years on the New York Times bestseller list. This historical novel centers around the forced evacuation of Japanese Americans to internment camps and depicts the pain and trauma of separation through the friendship of the Chinese-American Henry and his Japanese-American friend Keiko. His second book, Songs of Willow Frost, was also a national bestseller.
Jamie is the great-grandson of Nevada mining pioneer, Min Chung, who emigrated from Kaiping, China to San Francisco in 1865, where he adopted the western name "Ford," thus confusing countless generations.  Having grown up near Seattle's Chinatown, he now lives in Montana where he's on a never-ending search for decent dim sum. When not writing or daydreaming, he can be found tweeting @jamieford and on Instagram @jamiefordofficial.
April 5, 2022 | 6:30 pm | Canton Palace Theatre
Nicole Stott is a veteran NASA Astronaut, aquanaut, artist, mom, earthling, and now the author of her first book, Back to Earth: What Life In Space Taught Me About Our Home Planet - And Our Mission To Protect It.
Nicole has a unique perspective on planet Earth. While most of us have only seen Earth from, well, Earth, Stott has seen it firsthand from outer space – from the International Space Station (ISS) and the Space Shuttle. This perspective has given her a poignant viewpoint about the fragility of our planet. In her book, she represents Earth as a spaceship and us as the crew of Spaceship Earth.
Stott urges us all to embark on a new mission: Protecting our one (and only) home – planet Earth. On this mission, she encourages us all, as "crewmates" of Spaceship Earth, to work together to keep our planet's life support system running smoothly.
Stott's story is not one of despair. On the contrary, it is a hopeful vision of the future. Stott inspires readers of all backgrounds and beliefs to come together to tackle the planet's most pressing problems, from water insecurity and pollution to the existential threat of climate change.
February 24, 2022 | 6:30 pm | Canton Palace Theatre
Have you ever heard a teen say they hate to read? Jason Reynolds knows a secret— they don't hate to read; they hate to be bored. He knows that it just takes the right book to discover reading as a portal to a world of adventure.
His work includes Miles Morales: Spider Man, When I Was the Greatest, Boy in the Black Suit, All American Boys, As Brave As You, and the Track series just to name a few. For some readers, reading Reynolds' books may be the first time they've seen their stories told.
His ability to connect his own experiences with those of his readers has made him a superstar in the world of children's literature. He's been a Newbery Award Honoree, a Printz Award Honoree, National Book Award Honoree, a Kirkus Award winner, a two-time Walter Dean Myers Award winner, an NAACP Image Award Winner, and the recipient of multiple Coretta Scott King honors.
November 16, 2021 | 6:30 pm | Canton Palace Theatre
Meet the creator of the most famous A-A-R-D-V-A-R-K in the world, right here in Canton! This bestselling author joins us to talk about his characters, work, behind the scenes fun facts, and more!
He is also the renowned illustrator of Judy Sierra's Wild About Books and ZooZical but is best known worldwide as the creator of Arthur the Aardvark, the star of many picture books and the five-time Emmy Award-winning TV show, and his many friends. He has been writing about Arthur, D.W., and their friends since the '70s and is beloved around the world.
On his way to becoming a full-time author and illustrator, he worked as a truck driver, short-order cook, television art director, actor, college professor, and freelance illustrator. His big breakthrough came one night when his five-year-old son asked for a bedtime story about a weird animal. Brown came up with Arthur, an aardvark who hated his long nose. In 1976, this story became Arthur's Nose, the first book in the popular series.
September 23, 2021 | 6:30 pm | Online (Zoom)
Celebrate downtown Canton's Restaurant Week virtually with author Mark Bittman.
Mark was a food journalist and columnist, opinion columnist, and the lead magazine food writer at the New York Times. He starred in four television series and has made hundreds of television, radio, and podcast appearances, including Jimmy Kimmel Live!, RealTime with Bill Maher, and CBS's The Dish; plus NPR's All Things Considered, Fresh Air, and Morning Edition.
His book, VB6: Eat Vegan Before 6:00 to Lose Weight and Restore Your Health . . . for Good teaches us we can live healthier, not just eat healthier, when you eat with eyes wide open. It also encourages us to discover a flexible, ethical way of eating better to improve your health and lose weight by using common sense in the kitchen.
April 8, 2021 | 6:30 pm | from home
It's a Scream Come True! Tune in from under your bed to meet the mastermind behind the bestselling Goosebumps and Fear Street series— RL Stine.
He's been scaring readers with creepy creations like Slappy the Dummy, Monster Blood, and The Haunted Mask for nearly thirty years.
The Goosebumps series has sold more than 400 million copies in the United States and The Guinness Book of World Records cited Stine as the bestselling series author in history. In 2015, The Goosebumps Movie, starring Jack Black as Stine, was released. It featured forty monsters from the ghoulish books including the diabolical Slappy, and quickly became the #1 film in the United States.
Stine is a three-time winner of the RL Stine Creative Writing Award. The award is given annually to an author named RL Stine. No other writer has been honored with this prestigious award. He's also a three-time recipient of both the Nickelodeon Kids' Choice Awards and the Disney Adventures Kids' Choice Award.
He also won the Thriller Writers of America Silver Bullet Award in 2007 and the Horror Writers Association's Lifetime Achievement Award in 2014.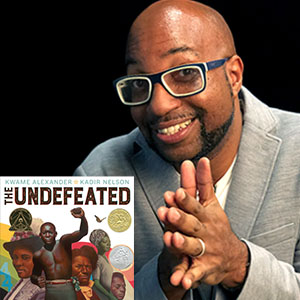 November 16, 2020 | 6:30 pm | Online (Zoom)
The poet and NYT bestselling author of 32 books writes for children of all ages. He'll join us to discuss his work, including the highly celebrated The Crossover, The Undefeated, and Rebound.
February 20, 2020 | 6:30 pm | Canton Palace Theatre
Robinson shares her inspirational journey from a poverty-stricken town in Missouri to becoming one of the most respected and admired journalists in northeast Ohio in her memoir A Dirt Road To Somewhere.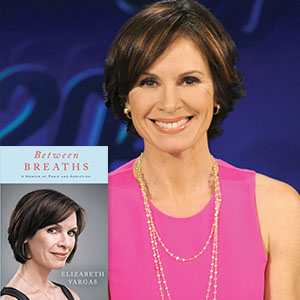 September 12, 2019 | 6:30 pm | Canton Palace Theatre
In her memoir, Between Breaths, Vargas bravely discusses how alcoholism and an anxiety disorder have affected her life and career, and why she chose to publicly share her struggle with the disease and her ongoing recovery.
October 30, 2019 | 6:30 pm | Canton Palace Theatre
Take a raw look into the world of addiction, relapse and recovery— through the eyes of a parent watching their child spiral out of control in Beautiful Boy. It is also this year's One Book, One Community Stark selection.
April 2, 2019 | 6:30 pm | Canton Palace Theatre
Massimino chronicles his journey from a six-foot-three Long Island kid afraid of heights to a two-time veteran of NASA space flights on the final two Hubble Space Telescope servicing missions. Massimino and his crews traveled faster (Mach 26) and higher (350 miles) than any other astronauts in the 21st century.
February 7, 2019 | 6:30 pm | Canton Palace Theatre
Imbolo Mbue is the author of the New York Times bestseller, Behold the Dreamers, which shares the different experiences of two families during the 2008 financial crisis. Her debut novel was the winner of multiple awards, chosen as an Oprah's Book Club selection, and named Best Book of the Year by close to a dozen publications.
October 25, 2018 | 6:30 pm | Canton Palace Theatre
Ruth Reichl is one of the most recognizable voices in the culinary world. She's an American chef, food writer, co-producer of PBS's Gourmet's Diary of a Foodie, culinary editor for the Modern Library, host of PBS's Gourmet's Adventures With Ruth, and was the last editor-in-chief of Gourmet magazine. She's delighted readers with bestsellers like Tender at the Bone: Growing up at the Table and Comfort Me with Apples. She is also Stark County's One Book, One Community selection for 2018.
September 19, 2018 | 6:30 pm | Canton Palace Theatre
Bernie Kosar earned a Super Bowl ring with the Dallas Cowboys in 1993, after leading the Cleveland Browns to two AFC Championship games. His book is an unvarnished and completely authentic account of an extremely talented man's ability to not only learn from his mistakes but to evolve and develop new ways of approaching life. It's a distillation of what can be done with just a little more time and a little more opportunity – all you can accomplish when you learn to scramble.
April 2, 2018 | 6:30 pm | Canton Palace Theatre
Sam Quinones is a journalist, storyteller, former LA Times reporter, and author of three acclaimed narrative nonfiction books. His most recent book addresses America's opiate epidemic. He was selected as a 2008 recipient of the Maria Moors Cabot prize and is a 1998 recipient of an Alicia Patterson Fellowship.
February 14, 2018 | 6:30 pm | Canton Palace Theatre
#1 NYT bestselling author Debbie Macomber's novels have spent over 990 weeks on the bestseller list with twelve hitting the #1 spot. She was the inaugural winner of the Quill Award for romance in 2005 and has been awarded both a RITA and a lifetime achievement award by the Romance Writers of America.
November 14, 2017 | 6:30 pm | Canton Palace Theatre
Asher's debut novel, Thirteen Reasons Why, became a #1 New York Times bestselling young-adult fiction novel. It won several awards, received five stars from Teen Book Review and in 2017, was released as a successful Netflix original series. He also wrote What Light and co-authored The Future of Us.
October 24, 2017 | 6:30 pm | Canton Palace Theatre
Daniel "Rudy" Ruettiger defied the odds with 27 seconds of greatness in his story of fierce determination. In 1993, his story was immortalized in the hit movie RUDY. He is now a renowned motivational speaker and focused on strengthening communities by offering scholarships in education, sports and the arts. He is also Stark County's One Book, One Community selection for 2017.
April 11, 2017 | 6:30 pm | Canton Palace Theatre
Garth discusses his bestselling book The Art of Racing in the Rain, the writing process, and more. He's the author of three other novels: including his latest, A Sudden Light. The Art of Racing in the Rain is the contemporary classic narrated by the beloved canine character, Enzo. It's sold 6 million copies, been translated into 35 languages, and spent more than three years on the New York Times bestseller list.
February 15, 2017 | 6:30 pm | Canton Palace Theatre
#1 New York Times bestselling author Terry McMillan fell in love with books as a teenager while working at the local library. She studied journalism at UC Berkeley and screenwriting at Columbia before making her fiction debut with Mama, which won both the Doubleday New Voices in Fiction Award and the American Book Award. She lives in Pasadena, California.
October 18, 2016 | 6:30 pm | Canton Palace Theatre
Forrest Pritchard is a seventh generation farmer and New York Times bestselling author. His book, Gaining Ground, A Story of Farmer's Markets, Local Food and Saving the Family Farm, was named a top read by Publishers Weekly, The Washington Post and NPR's The Splendid Table.
September 14, 2016 | 6:30 pm | Canton Palace Theatre
On September 11, 2001, a blind man escaped the World Trade Center by walking down 78 flights of stairs with his guide dog. America fell in love with Michael and his dog Roselle and the special bond that helped them both survive one of the country's darkest days. Sign Up for our eNewsletter
Stay up-to-date with all library news and events by signing up for our eNewsletter.